Tertiary Education Sponsorship
Education is an investment to one's future and Mpembe Perfect Cleaner has found it imperative to sponsor one of the employee's son throughout his entire education. The young man is studying at Tshwane University of Technology and is doing very well in his studies. Mpembe Perfect Cleaner has been contrib-uting towards his education since 2014.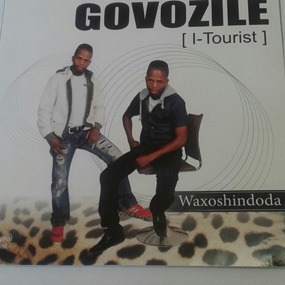 Mpembe Perfect Cleaner has further identified the talent in one of a young man by the name Govozile from Mayflower ,Mpumalanga Province and has been sponsoring towards his music through financial assistance and transport as well. Mpembe Perfect Cleaner 's Managing Director was touched in 2013 after listening to Govozile's demo of Maskandi music and realised the talent could not be ignored hence Mpembe Perfect cleaner's commitment in assisting him and Govozile has since released two albums Wazoxoshindoda and Emarikana with the help of Mpembe Perfect Cleaner.
Mpembe Perfect Cleaner sponsored Robert Carruthers grade 4 hockey team with hockey uniforms and sticks. Robert Carruthers is a government primary school based in Emalahleni in Mpumalanga Province . The grade 4 hockey team is comprised of young children whom if natured can explore and identify their talents .Mpembe Perfect Cleaner , we pride ourselves in availing such platforms to children.